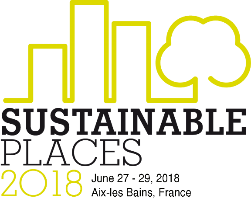 Sustainable Places 2018 (SP2018), the 6th edition of the international conference on Energy-efficient Buildings (EeB) and smart grids, will be co-organized by CEA List, CEA Liten, and R2M Solution. SP2018 will be held at both INES and the University Savoie Mont Blanc in Chambery, France. Guests are encouraged to choose a hotel in Aix-Les-Bains, which is 10km from the venue and shuttles will be provided both to and from at no cost to SP2018 attendees.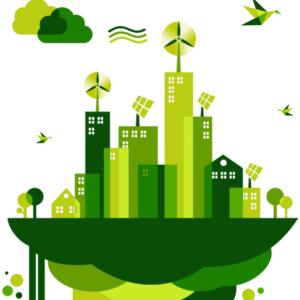 Sustainable Places (SP) annual international conference series facilitates innovation pathways for advances to the state of the arts in Energy-efficient Buildings (EeB) and smart homes, energy communities and districts, and interconnected power grid technologies (e.g. renewable production, energy storage and management, construction materials, retrofitting, urban planning, etc.).  

Specifically, the topics being accepted are: 

innovative business models and technologies; data models, semantics, and interoperability; modeling and simulation, monitoring and control; and key performance indicators, and evaluation frameworks.
SP for 5 years (2013 – 2017) has brought together each year between 100 and 150 attendees ranging from industrial executives, scientists, researchers, and engineers – from academic and technical institutes and from leading organizations from around the world to advance one of the greatest challenge that our societies have ever faced: The need to enhance the sustainability of places ensuring long-term environmental security. SP fosters lasting market impacts, and has become a reference European event and proven platform where theory meets practice, unlocking new linkages between data formulation and the underpinning theories, cases, observations, and validated hypotheses arising from the analysis of that data.
SP2018 Timeline
CfP submissions due for all contribution types: 1st March 2018
Acceptance of proposals sent to authors: 15th March 2018
Early-bird registration period: 15th March 2018 – 1st April 2018
Late registration period: 1st April 2018 – 26th June 2018
SP2018 Symposium: 27th June 2018 – 28th June 2018
SP2018 Local pilot site visits: 29th June 2018 – 28th June 2018
SP2018 Publication management: 1st July 2018 – 31st December 2018
SP2018 Session Formats
SP2018 CfP (subject to updates) accepts the contributions types of workshop, paper, briefing, and poster, details provided in the below links. Your proposal should indicate the type of session you are requesting and if multiple types are requested:
Additionally, sponsorships and keynotes can be proposed and shall be evaluated by the SP2018 organizing committee on a case-by-case basis according to the potential added value to the programme. For details please contact Zia.Lennard[@]R2Msolution.com ASAP.
SP2018 Attendance Rates & Discounts Offered:
SP2018 Registration type

Early-bird Fee

(before 1st April)

Late Registration Fee

(1st April – 26th June)

Regular, TPC members or previous SP attendees*

€400

€450

Multiple attendee registration **

€350

€400

Full-time students, non-profit or govt. employees ***

€250

€300
* TPC (Technical Programme Committee) members eligible must be from either SP2016, SP2017, or SP2018 events.
**More than 3 attendees from a single company or EU project / More than 5 attendees from accepted workshop chairs
***Must prove status by using the official email address or in the case of students show a current full-time class schedule
PLEASE NOTE: The SP2018 Organising Committee requires one registration per accepted contribution type, except for workshop chairs whereby at least three people must commit to attendance. Selected authors will be provided with further guidelines for contribution formatting, registration, and otherwise upon CfP acceptance. Paper submissions will be reviewed (blind refereeing) prior to the acceptance of the contribution & prior to publication. Further info about registering for SP2018 found HERE.
---
Letters of Invitation for SP2018
Letters of Invitation for SP2018 can be issued to registered delegates upon request. It is the delegate's responsibility to investigate the visa requirements for France and apply for a visa, if necessary. Short-stay visas may be required for travelers who are not nationals of France or certain visa-exempt countries. This visa allows a person to visit France on a temporary basis for tourism or business purposes for a period of 90 days or less. It must be applied for from the relevant French embassy or consulate in the delegate's country of residence.
Questions or concerns? Please contact Zia[.]Lennard[@]R2Msolution[.]com