Special room rates for Sustainable Places 2019 participants have been negotiated with multiple Hotels and B&B.
Please use the promotional code SP19 to check availability and book.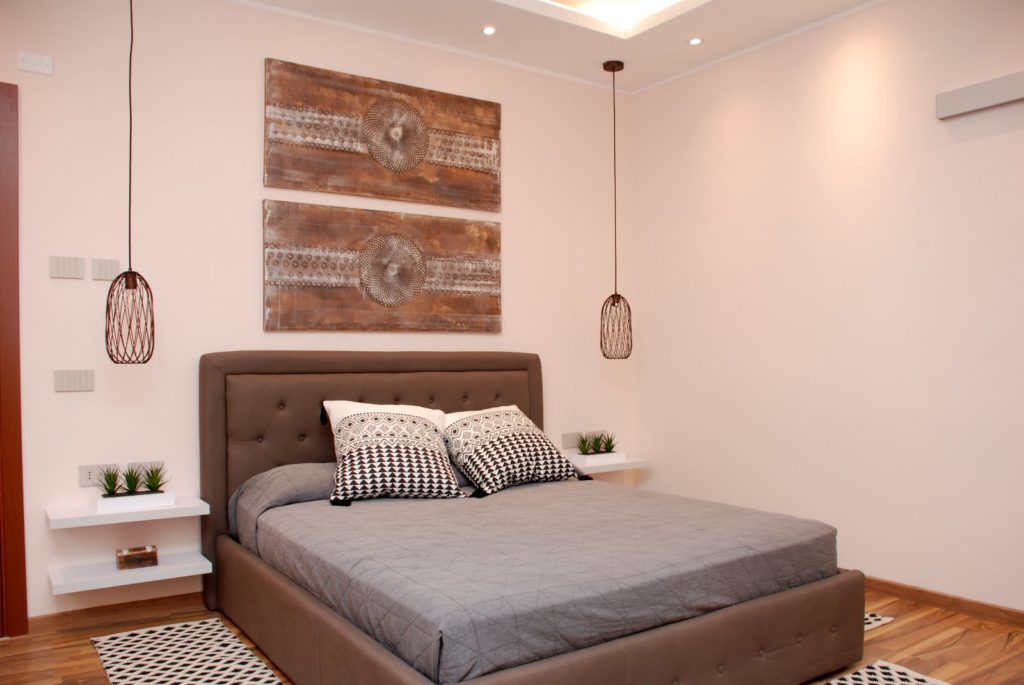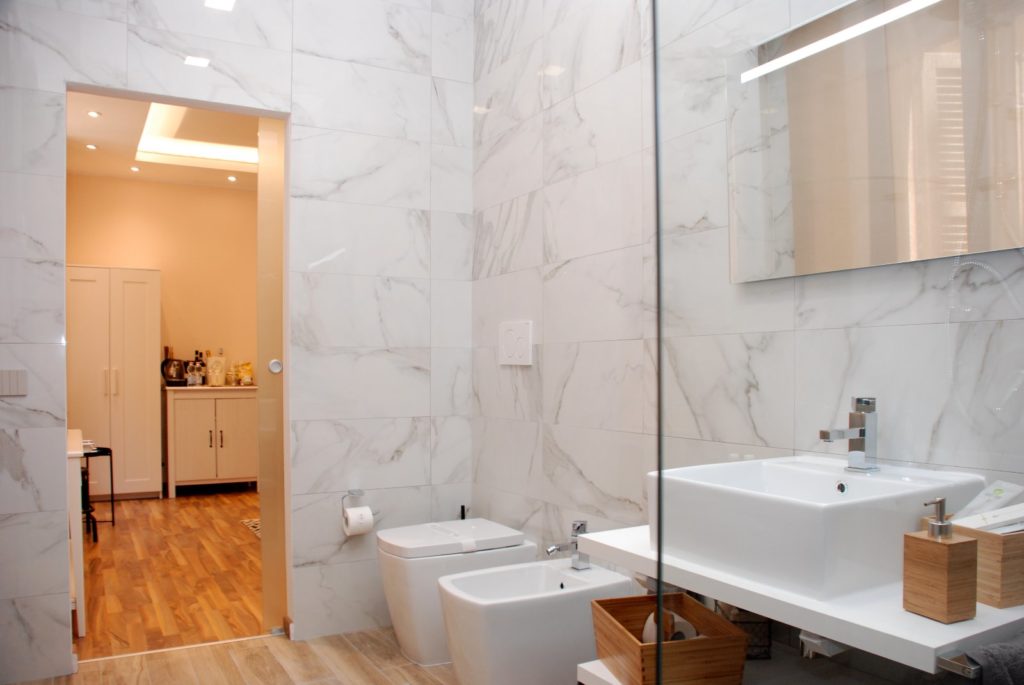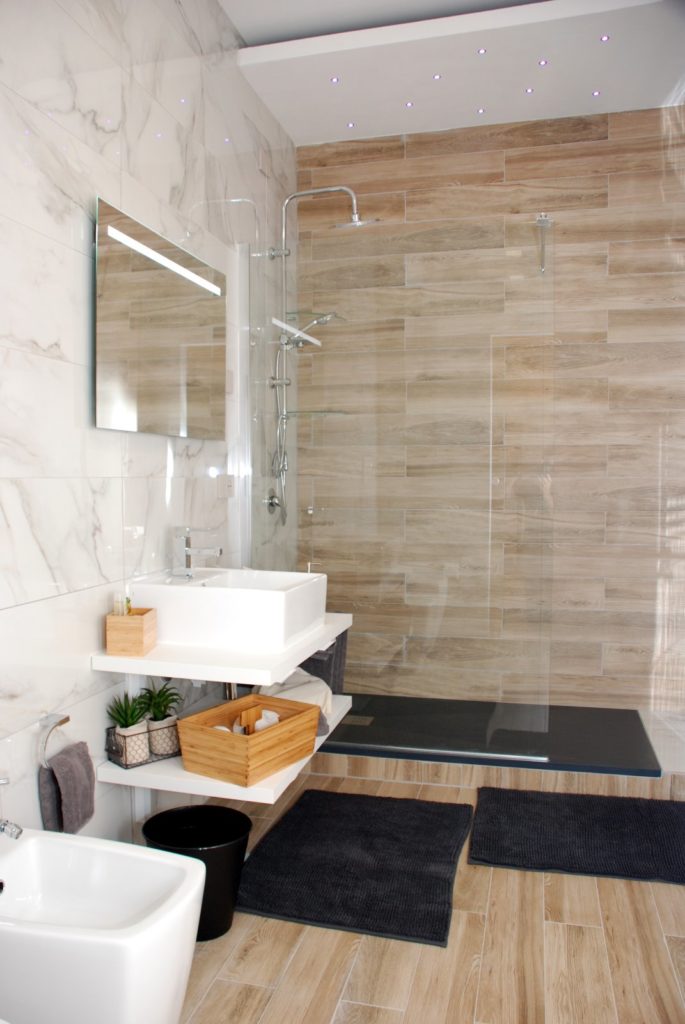 The first Widespread Resort in Cagliari
Our Club House is located in the most central street of the City in own building of 2300 square meters (in expansion for a total of over 6000 square meters). Club House is located just a few steps from the bus and train station, which are in direct connection with the international airport of Cagliari and all island of Sardinia. We have created a new tourism product in a new and rapidly growing destination over the last 10 years. Our proposal is the first and only in Cagliari and from 2020 it will be available throughout Sardinia, through the next Club House opening in other cities of the island, all standardized and able to entertain guests at any time of the year with standard services and events. We currently have over 200 rooms in Cagliari (constantly growing) and other accommodations in all of the most beautiful places on the island to guarantee tours by all means of transport (bike – motorbike – car – transfer).
Dimore Esclusive Management & Turismo offers:
Reception;
Lounge;
Luggage storage;
Exclusive services on the most beautiful and longest sandy beach in Europe in a city: already the official Expo beach;
Five restaurant areas
Suites distributed throughout the city with standard services
Urban and extra-urban private transfer service;
Shuttle service from the Club House and the main points of interest;
Ability to configure your holiday and determine an all-inclusive cost before departure
Also among other services, you can enjoy:
Breakfast: from Italian to international in the room or at the Club House (10 different proposals);
Club House shuttle service – room – beach – places of interest;
Half board or Full board;
Meat / fish / vegan bio and biodynamic food;
Modern Mini Club of 250 sq. (in expansion) with professional animators
Wine Room and local food shop;
Professional chocolate room;
Homemade and natural pastry;
Champagneria;
Seminar areas and conference room;
Excursions and individual tour;
Enogastronomic theme nights
Cooking classes
The Deluxe room will be offered for €85 by quoting the code SP19 and will include breakfast, transfer from and to the airport and the conference venue
CLUB HOUSE CAGLIARI
Via Roma 68B/68C/68D/70/70°
09123 Cagliari (CA)
+39 335 5647889 (Tel/WhatsApp)
+39 334 6874985 (Tel/WhatsApp)
info@dimoresardegna.com
www.dimoresardegna.com


Its unique cloistered shape makes it bigger than it really is. But it is our courtesy and politeness that make the difference.
Let you be cuddled by our professional and kind staff! Its strategic position, not far from the Mediano route, allows to reach all destinations of the south-east coast Sardinia.
48 rooms with different features are available to suit your business and leisure needs, always with the highest quality and comfort.
This hotel has the following rooms (subject to availability – price per night):
Classic 1 person – 76 € 
Classic 2 persons – 104 € 
Junior suite – 120 €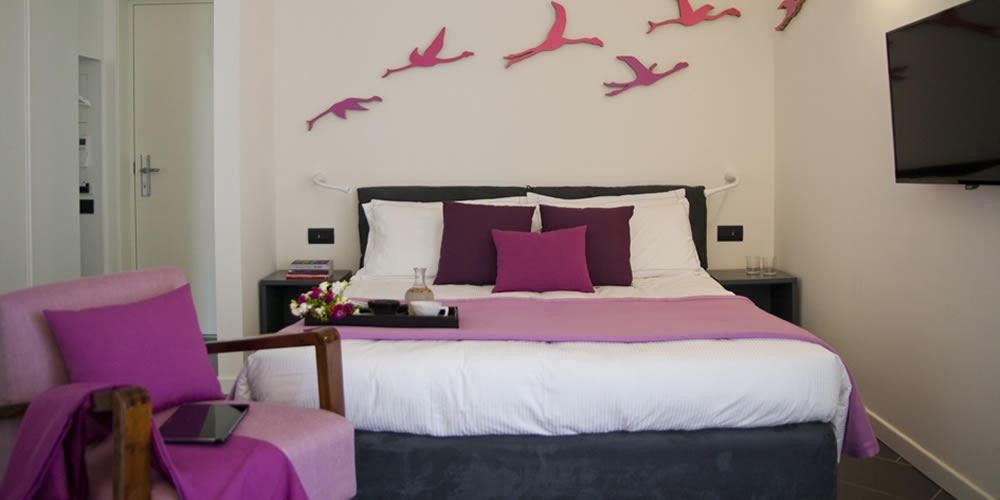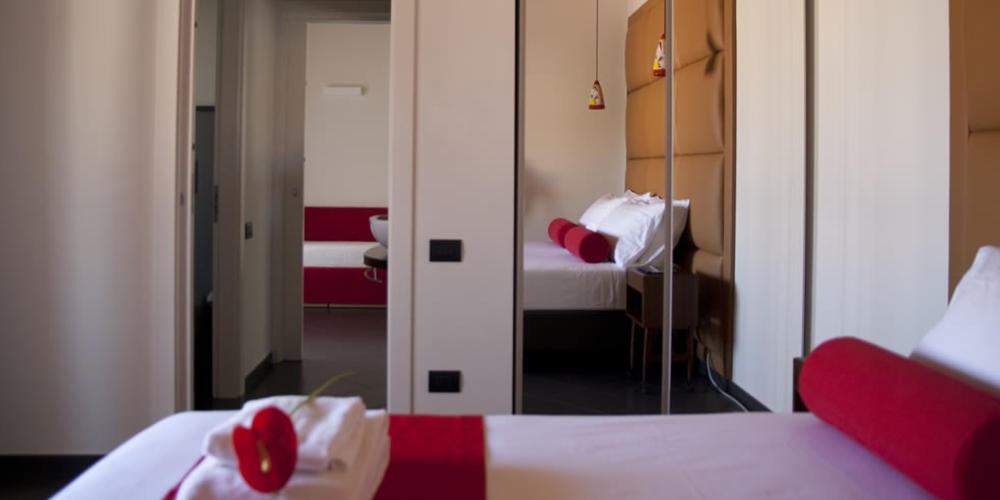 Via San Vetrano 1a
info@foyercagliari.it
In the center of Cagliari, there is Foyer, a luxury bed & breakfast with exclusive rooms and designer suites. Plenty of space, harmony in colors and furnishings, special attention to the quality of sleep and the tranquility of its guests. You'll find this and much more in our exclusive b&b in Cagliari, close to history, culture, shopping and flavors of the Sardinian cuisine.
This hotel has the following rooms (subject to availability – price per night):
Classic 1 person – 85 € or 75,5 € non-refundable
Classic 2 persons – 95 € or 85,5 € non-refundable
Superior 1 person– 90€ or 80 € non-refundable
Superior 2 persons – 100€ or 90€ non-refundable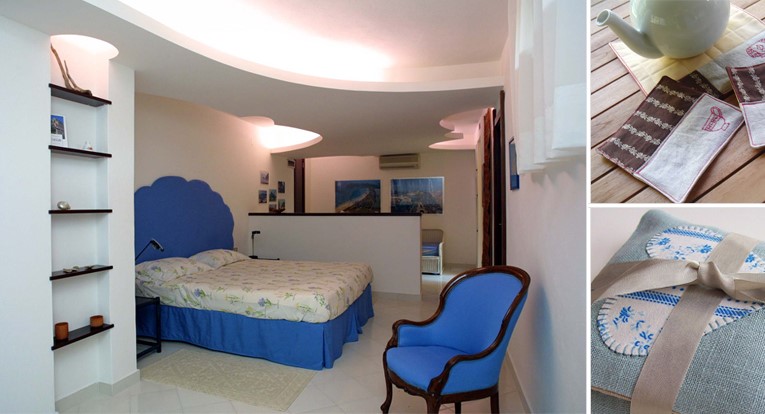 Via O. Bacaredda 126
silvanacao@libero.it
Villa Cao is an exclusive bed and breakfast facility in the heart of one of Cagliari's most typical historic quarters, Villanova.
Behind a brown gateway shaded by bougainvillea, visitors will find a spacious park with broad-leaved trees, a rose garden and a Mediterranean herb garden with thyme, oregano, marjoram, sage, mint and rosemary.
There is a large lounge area, stylish and comfortable, where breakfast is served and there is also a wide, shady patio excellent for relaxation or a quiet read. Villa Cao has a well-stocked library with books, magazines and brochures on Sardinia. A place of warmth and peacefulness where you will find the intimacy and ambience of a true home-from-home.
The warm, unobtrusive hospitality of Silvana and Fernando is ready to welcome you – they can provide a wealth of suggestions and adviceon how to make the most of your stay in Cagliari.
This hotel has the following rooms (subject to availability – price per night):
Room Ciliegio 1 person – 85 € or 75,5 € non-refundable
Room Ciliegio 2 persons – 95 € or 85,5 € non-refundable
Room Tiglio 1 person – 90 € or 80 € non-refundable
Room Tiglio 2 persons – 100 € or 90 € non-refundable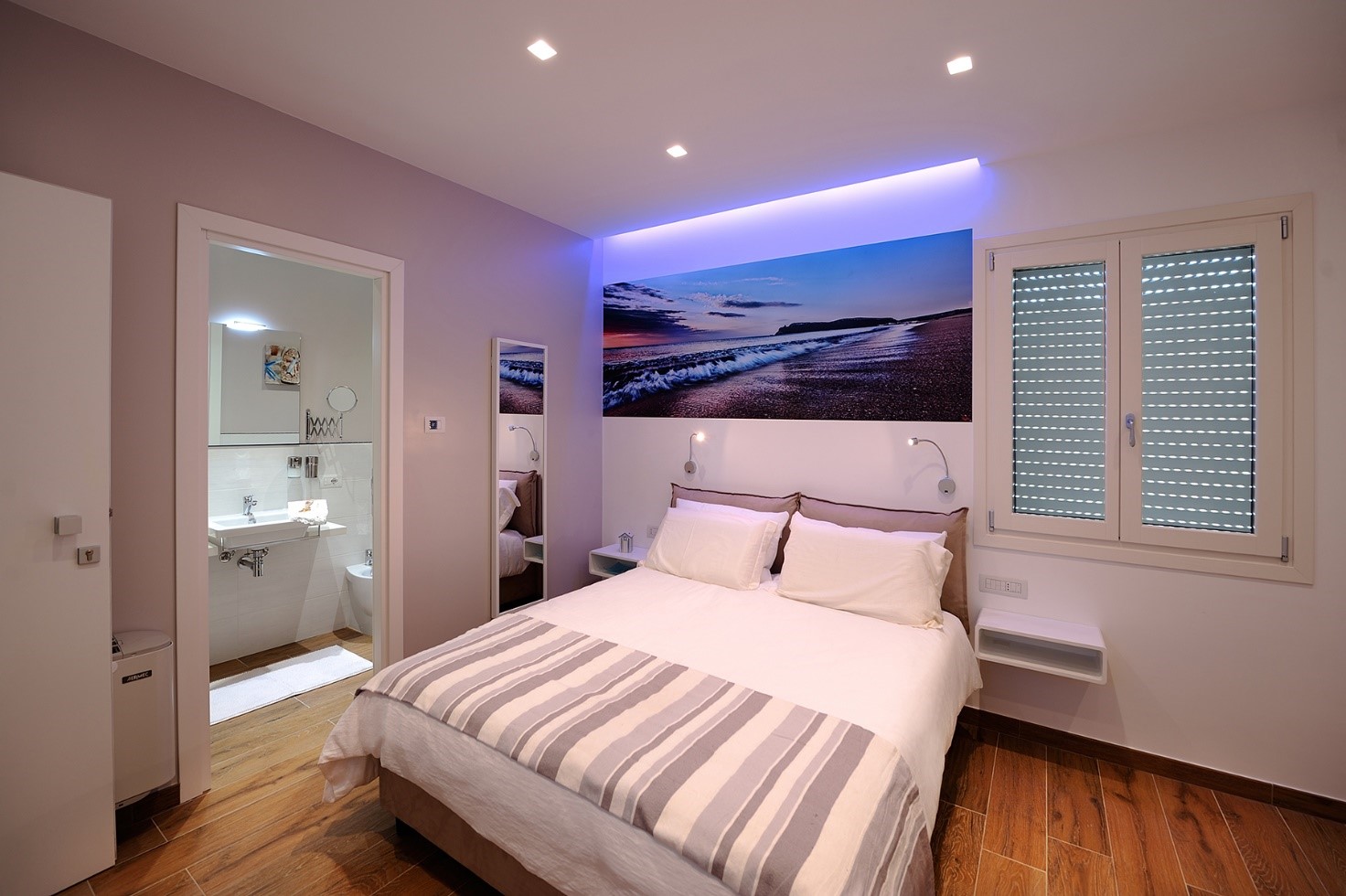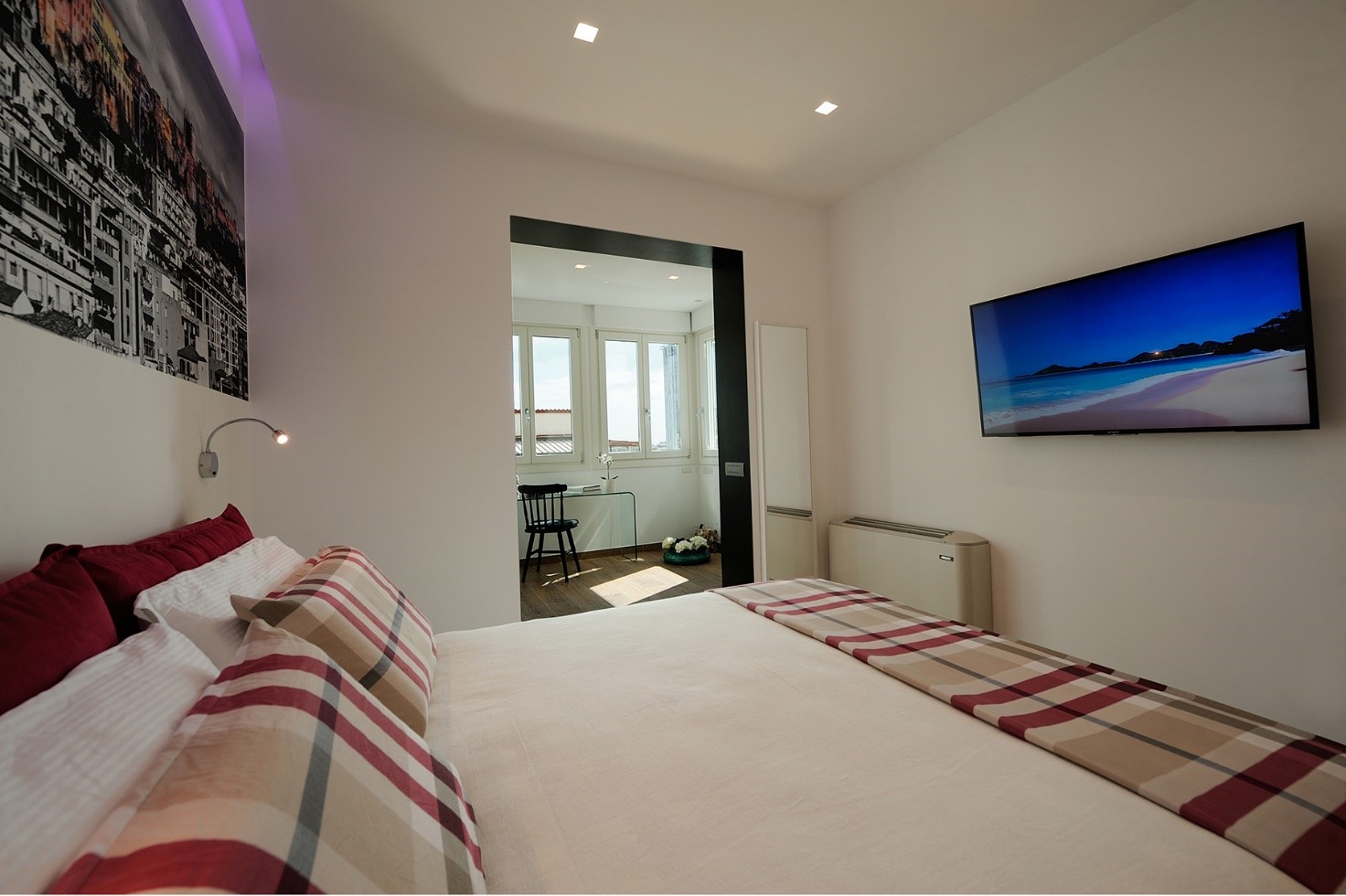 Via Guidice Chiano 32
ada@atticobianco.it
This hotel has the following rooms (subject to availability – price per night):
Standard room 80 €
If you would like the support of a travel agency to book your trip please contact sustainableplaces@solviaggisardinia.it