SP2018 ORGANIZERS

INES is a local co-host and co-organizer of SP2018. INES is France's center of reference in the field of solar energy. Based at Savoie Technolac on the shores of Lake Bourget, the institute was set up with the backing of Savoie Departmental Council and Rhône-Alpes Regional Council and includes research and development teams from CEA, CNRS, USMB, and CSTB. 

USMB is a local co-host and co-organizer of SP2018. With 14,000 students, a rich offer of multidisciplinary training and 19 internationally recognized research laboratories, USMB has forged close and constructive links with local, regional, European, and global socio-economic actors, which makes it an essential element of Rhône-Alpes dynamics. 

CEA List and CEA Liten, two of the institutes that comprise CEA Tech are SP brand owners and co-organizers of SP2018. By improving the competitiveness of companies through product performance and differentiation, CEA Tech acts as a catalyst and accelerator of innovation serving the French industry. 

R2M Solution is a co-organizer of SP2018. R2M fills the gap between research activities and market implementation across the fields of Innovation Management, Engineering, Energy, and ICT/Automation. Four branches across EU markets and a highly qualified and multidisciplinary staff to accelerate the innovation trajectory of your ideas and business operating in the areas of science that impact us most.  
SP2018 TECHNICAL PATRONS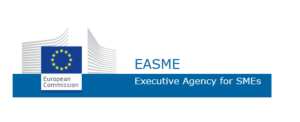 EASME aims to help create a more competitive and resource-efficient European economy based on knowledge and innovation. EASME provides high-quality support to beneficiaries, turning EU policy into action. As an executive agency of the European Commission, we manage significant parts of COSME, LIFE, Horizon 2020 and EMFF. EASME ensures that actions funded by these programmes deliver results and provide the Commission with valuable input for its policy tasks'. The EASME is committed to the public service principles for EU civil servants. 

Schneider Electric's mission is to develop, for the benefit of our customers, innovative products, and services that simplify the life of their users. They capitalize on the power and promise of the Internet of Things (IoT) to transform cities, reshape industries and change lives with technologies that are transforming the places we live, work and play. Through the promotion of energy efficiency in all our markets, Schneider Electric contributes to solving the energy paradox: limiting global energy demand while reducing the energy divide in rural communities.
Energy Pool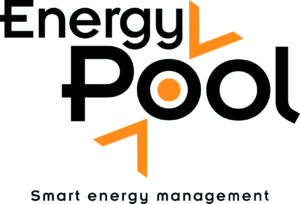 Energy Pool is a global leader in energy management & demand response for Industrial and commercial electricity end-users. Energy Pool was born in Savoie Technolac, the leading French cluster specialized in energy.  
DRIvE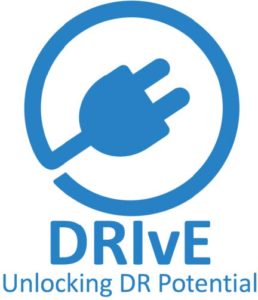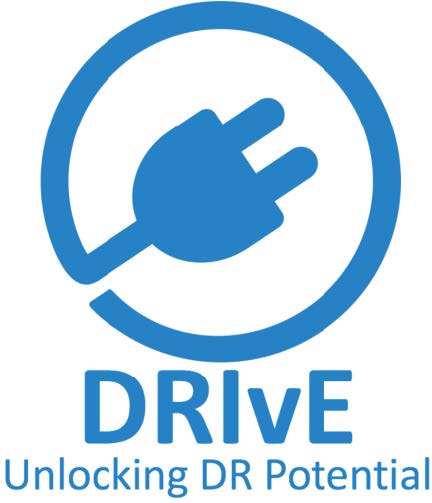 The DRIvE project (Demand Response Integration tEchnologies: unlocking the demand response potential in the distribution grid) addresses the H2020 call topic area 3 (Demand Response Technologies). DRIvE links together cutting-edge science in Multi-Agent Systems (MAS), forecasting and cyber security with emerging innovative SMEs making first market penetration in EU DR markets. In doing so, near market solutions are strengthened with lower TRL, higher risk functionalities that support a vision of an "internet of energy" and "collaborative energy network."
CNDP (French National Commission of Public Debate)

On 28th June from 14h – 15h30, a special workshop entitled, "Putting Residential Flexibility Management into Action with Pilot sites in Europe: A public debate about the multi-year energy program in Europe" will be held which includes feedback from MAS2TERING, BEEST and DRIvE European projects. It has received an official label from CNDP to report on and influence the Energy Transition Law that provides for the revision of the Multiannual Energy Program (EPP) by the end of 2018.    
SP2018 MEDIA PARTNERS


The Solar Power Portal is the leading renewable energy resource for all UK solar power and feed-in tariff information. Solar power is one of the few renewable energy generating technologies that can help the UK reach its EU binding targets in urban centers.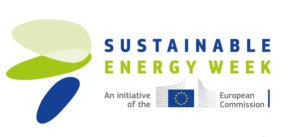 SP2018 is again an official "Energy Day" which aims to encourage citizens and stakeholders to discover and debate the major issues driving the transition to sustainable energy. Energy Days show citizens and business why sustainable energy is important – and help them discover the issues in the transition to secure, clean, efficient energy.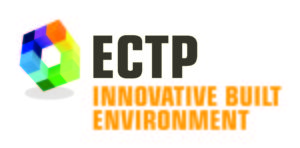 Founded in 2004 ECTP brings together the collective vision for a leading edge European Built Environment on behalf of our Members. ECTP gathers 160 Member organizations from across the construction sector and other sectors from the whole supply chain of the Built Environment.  

Build Up is part of Intelligent Energy Europe (IEE) and the Executive Agency for Small and Medium-sized Enterprises (EASME), they offer a variety of services to promote better and smarter buildings across Europe, and currently has nearly 11,000 members worldwide. The BUILD UP portal hosts an array of exciting news, publications, and events, offering a wide range of expertise and best practices on regulatory, financing and technical issues. 
Power Info Today

Power Info Today is a leading business to business arena designed for the Power and Energy sector, representing the most advanced Industry Information as it allows our members to reach both ends of the facility procurement chain. Power Info Today features the latest news, Industry reports, research Insight, market moves, techno trends, case studies, articles, Interviews on the various spectrum within the sector. Power Info Today is categorized into Solar, Wind, Tidal, Hydroelectric, Nuclear, Thermal, Oil & Gas, Renewable, energy efficient and many more.