SP2019: Workshops & Events
Horizon 2020 Info Day | Energy Efficiency
5th June 2019, 9:00 – 13:00 CET.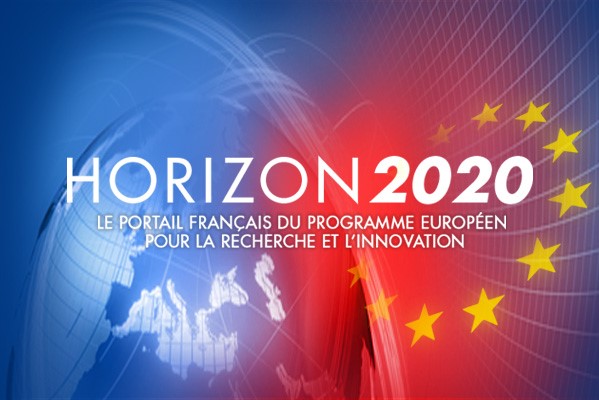 On the occasion of the "Sustainable Places" Symposium on 5th to 7th June 2019 in Cagliari (Sardinia, Italy), an information and networking morning will be organised on 5th June by the French Energy NCP Network. It will be focused on calls related to energy efficiency and energy systems (Energy and NMBP societal challenges) on which participants will be offered to pitch.
Session animated and moderated by:
Margot Pinault – Policy Officer, European Commission, Directorate General for Energy, Unit C.3., Buildings and Finance team; Brussels, Belgium
Stavros Stamatoukos – EASME
Annabelle Rondaud – CEA – French NCP Energy coordinator
For this information and networking morning, online registration is free of charge, but mandatory at this link.
SmartEnCity Network Workshop Day
5th June 2019, 9:00 – 13:00 CET.

The SmartEnCity Network invites you to the SmartEnCity Network Workshop Day in Cagliari, Italy – on 5th June 2019, 9:00 – 13:00 CET.
The Network Workshop Day will focus on the experiences our Lighthouse Cities have working with Integrated Energy Planning – a SmartEnCity based concept that will be introduced to you along with a knowledge transfer session presenting the City Information Open Platform – another main result of and developed within SmartEnCity project – an innovative online platform, ready to be applied in order to manage the big data of a smart city. This way your city can directly benefit from the project's outcomes and start its own journey towards a Smart Zero Carbon City.
Joining the Network Workshop Day will enable you not only to learn, understand and discuss the Integrated Energy Planning concepts and methods with our SmartEnCity experts and Lighthouse and Follower Cities, but also to assess where is your city in this process and how can you start or boost your Smart Zero Carbon City Transition!
Do not miss this chance! You could be the next Smart Zero Carbon City! Benefit from this first-hand experience and get support on your way towards a sustainable future – and all this is free of charge.
Learn more about the event clicking here and use this link to register. Deadline is 22nd May 2019.
Wednesday, 5 June 2019 SmartEnCity Network Workshop Day
08:45 - 09:00

Registration

Peter Rathje, ProjectZero

SmartEnCity - Introduction to the project

Francisco Rodriguez, Tecnalia

How to become a Smart Zero Carbon City?
Energy transition of EU Cities in the context of SmartEnCity using
a step-by-step Integrated Energy Planning approach

Smart Zero Carbon City Transition – How to get started?
Creating Integrated Energy Plans - an effective city roadmap for energy-related initiatives
Where is my city in this process? - SmartEnCity assessment tool 

Koldo Urrutia, Tecnalia Simon Stendorf Sorensen, PlanEnergi

SmartEnCity Lighthouse Projects –
City cases using Integrated Energy Plans in their Smart Zero Carbon Transitions

- Tartu, Estonia
- Sonderborg, Denmark

Tartu: Martin Kikas, Tartu Regional Energy Agency Sonderborg: Peter Rathje, ProjectZero

Roundtable discussions –
Using the Integrated Energy Planning method and the
SmartEnCity Lighthouse Projects' results as a baseline of your city transition

Moderator: Per Alex Sorensen, PlanEnergi

Knowledge transfer –
SmartEnCity results ready to be applied

- City Information Open Platform
- Smart Integrated Energy Planning as a part of a Smart Integrated Urban Plan

Speaker: Dr. Dilay Kesten-Erhart, Steinbeis-Europa Zentrum

Interactive discussions –
How can my city benefit?

Moderator: Dr. Dilay Kesten-Erhart, Steinbeis-Europa Zentrum

Peter Rathje, ProjectZero

Sustainable Places Conference
About the SmartEnCity Network:
 The SmartEnCity Network is an integral part for the replication of the SmartEnCity project outcomes. The SmartEnCity Network works towards enabling committed cities to become smarter and more energy efficient environments based on an integrated approach including mobility, renewable energy and ICT infrastructures.
 Join the SmartEnCity Network and become a Smart Zero Carbon City!
I CRITERI AMBIENTALI MINIMI ED I PROTOCOLLI ENERGETICO-AMBIENTALI
5th June 2019, 9:30 – 13:00 CET. Event in italian.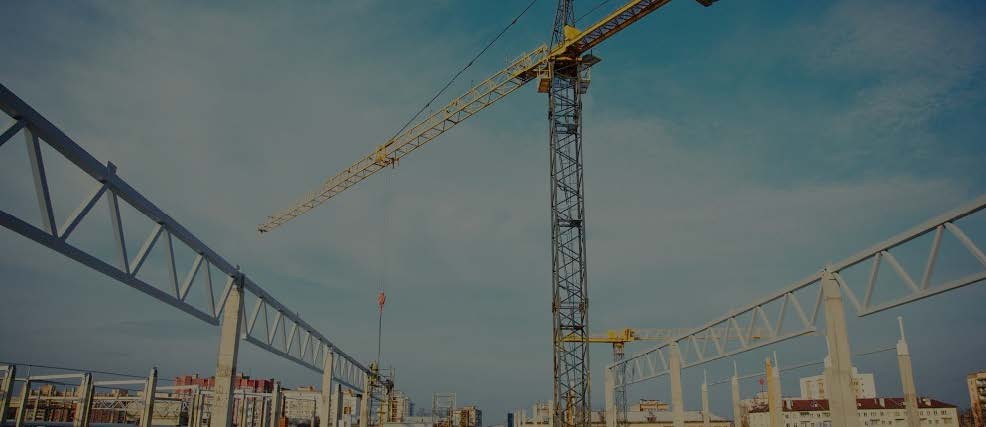 SUSTAINABLE PLACES 2019 in collaborazione con GBC ITALIA propongono questo evento che inaugura l'attività formativa del Chapter Sardegna.
Il corso presenta i Criteri Ambientali Minimi – D.M.11.10.2017, fornendo un inquadramento generale sui contenuti alla luce delle esperienze dei protocolli di verifica dei Green Building. Offre una visione dei vantaggi principali che derivano dall'approcciare il cambiamento culturale introdotto dai CAM attraverso le consapevolezze maturate nei processi di certificazione della sostenibilità dei sistemi LEED e GBC.
Il corso è rivolto agli operatori locali e introduce all'evento internazionale Sustainable Places.
| 09:30 - 10:00 | Registrazione dei partecipanti | Modera Ing. Roberto Barracu |
| --- | --- | --- |
| | | Segretario Chapter, ing. Roberto Barracu |
| | L'esperienza degli operatori locali | |
| | L'esperienza degli operatori locali | |
| | Contesto Normativo e Codice degli Appalti | |
| | I CAM, i protocolli energetico ambientali e Level(s) | |
| | | |
Build Upon²: launches the Italian cluster for building renovation initiatives in cities
6th June 2019, GBC Italia
The workshop aims at collecting experiences from European projects, initiatives and researches related to building renovation actions in cities, to start clustering a community of stakeholders for the BUILD UPON2 project in Italy.
BUILD UPON2 will help implement the EU's goal of decarbonising it's building stock by 2050, by strengthening the effectiveness and implementation of the long-term building renovation strategies required under the EPBD. 
Specifically, the Project will work with Covenant of Mayors signatory cities, national governments and a wide range of key stakeholders to develop and test a Multi-Level Renovation Impact Framework (the 'Framework'), which can be integrated into the Sustainable Energy and Climate Action Plans, undersigned within the Covenant of Mayors, enhancing coordination across local, regional and national authorities.
The workshop aims at sharing and disseminating projects and actions that cities are developing to reduce energy consumption and renovate the building stock, to face climate change, to manage resources and materials and to assess the related impacts.
The workshop is public and open to all SP19 attendees, the idea is to create a cluster of European projects, initiatives and researches that deal with the identified topic, and a cluster of Italian and European cities that will be interested in assessing economic, environmental and social impacts of initiatives at district and urban scale.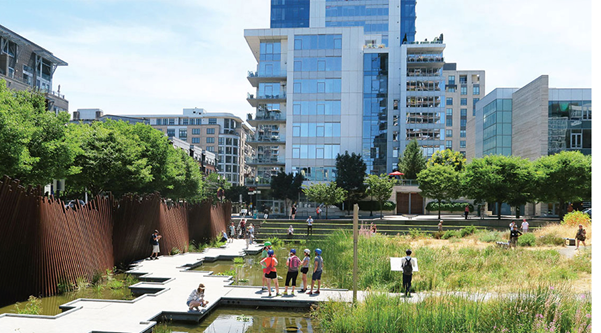 How to achieve a behavioural change for energy saving through innovative IT solutions
Four of the prominent international projects co-funded by the European Commission will present their new solutions on innovative user-friendly digital tools, applications and services making use of energy end-user generated information, with the purpose to significantly enhance energy efficiency by behavioural change of end-users. The solutions focus on empowering consumers to engage and collaborate in achieving energy savings and allowing them to explore different means and measures to manage their energy needs over the longer term.
If you are a building manager, building owner as well as a final user including residents, housing associations, visitors, public actors, etc. and you support an economy built on clean, secure, efficient energy, this workshop is for you. Each presenter will have 5 minutes to present his/her new energy solution and another 5/10 minutes for Q&A from YOU!.
Join us and access future disruptive innovations!
Introduction & Moderator: Dr Alessia Melasecche Germini, META Group/EC
Pitching solutions: MOBISTYLE, BENEFFICE, enCOMPASS, UtilitEE
Sun and ambient heat: Europe's precious energy sources for efficient industries and buildings
Presenting the technological systems of five H2020 projects: HYCOOL, SHIP2FAIR, THERMOSS, SUNHORIZON and HYBUILD; each implementing renewable energy solutions to conserve energy and improve thermal comfort for both the residential and industrial sectors.
Nature-Based Solutions: Marketing and implementing the tools and services
The Nature-Based Solutions (NBS) sector encompasses different kinds of stakeholders and scales of intervention. This workshop demonstrates gamification by the UnaLab project and emerging NBS tools such as: GreenPass, IM-Database, Colouree and Geocluster4NBS.
Exploitation of Business Models for Deep Renovation
Designing robust, user-centred, and platform-based business models to focus on the multiple environmental, social and financial benefits that deep renovation practices might deliver to stakeholders. During this workshop, the participants will characterize deep renovation practices, starting from research exploitation experiences gathered in H2020 projects on deep renovation: TripleA-reno, ProGETonE, P2endure, 4rinEU, STUNNING.  A storytelling approach will recollect the customer journey in deep renovation. Directives and practical insights that support the experimentation with user-centred exploitation strategies in EU-funded projects will be elaborated as outcome of the workshop.
Distributed schemes: Innovative solutions for smart grids. P2P, Blockchain, Multi-Agent Systems
Clustering workshop of low TRL projects working on Smart Grids and Storage with focus on distributed schemes, such as P2P, blockchain, multi-agent systems, etc. The objective of the workshop is to establish common goals and methodologies, and to have a discussion forum.
District and Building Energy Systems: A collaborative exchange of results on optimal system operation for energy efficiency
3rd edition of this clustering workshop, organized by INDIGO, among EU funded projects to exchange results of work done in optimisation for District heating and Cooling as well as for Building Systems.
New generation of Concentrated Solar Power (CSP) Technologies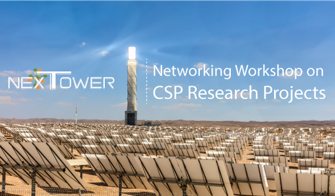 Clustering workshop organized by NEXTOWER, of CSP EU funded projects in order to share results and identify synergies.