Day 3 | Thursday 29th October | 15.30 - 18.00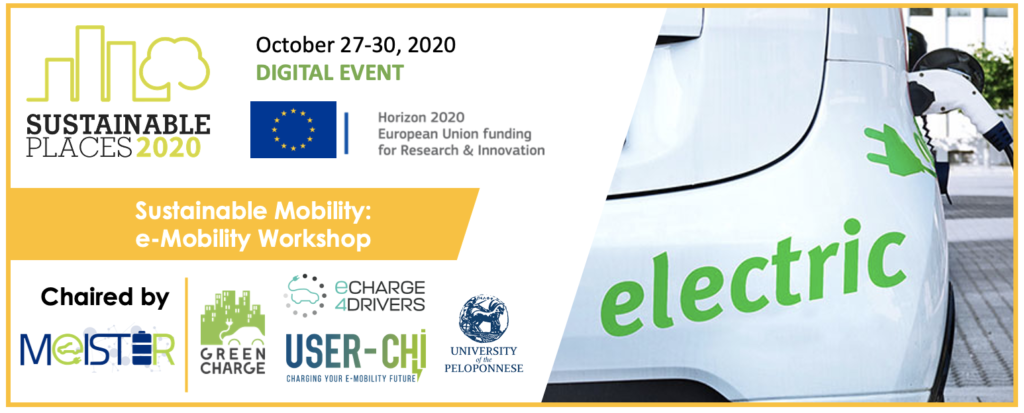 This workshop aimed at presenting and discussing digital tools, services, and approaches to boost smart electric mobility (e-mobility) that covers EU demands with scalable solutions. It presented how three major barriers for the deployment of electric vehicles in the EU – the high cost of vehicles, the low level of consumer acceptance, and the lack of recharging stations – can be pulled down. Designing, validating and promoting new approaches and solutions to make it more attractive for operators to install charging Electric Vehicle Supply Equipments and for potential customers to use this infrastructure. 
Participants: MEISTER, GreenCharge, UserChi, eCharge4Drivers and University of Peloponnese.