SP2020: Closing Session & Workshops Overview
(Friday 30th October, 13:30 - 15:30 CET, Day 4 of 4)
Closing keynote speeches:
"The role of the Green Building Council Networks in Europe with a focus on Milan & Italy" Marco Caffi, Director GBC Italia & Vice President of the EU Regional Network of GBCs (PDF)
WorldGBC's Regional Networks are powerful, collaborative platforms where Green Building Councils can effectively exchange knowledge, generate new ideas and design solutions that speed up green building across these regions, often through regional-specific projects. Marco holds a degree in Mechanical Engineer, and a PhD in mechanics and he had been partner of an engineering company, Intertecnica, as technical director until 2016. In 2010, he established AmbienteParco: an edutainment science center dedicated to the environmental sustainability. Since 2014 he works as lecturer at the University of Brescia in Building Design Courses and MEP System Laboratory.In 2015, he became COO of the Green Building Council Italy and since 2018 he joined the Steering Committee of the European Regional Network of World GBC. In 2020 he received the role of deputy president of the Europe regional Network of World GBC.
"From EU projects to Innovative Products – Best Practices & Success Stories" Andrea Costa, R2M Solution (PDF)
Andrea is a qualified chartered engineer, building energy rating (BER) assessor, commissioning authority and Certified Energy Manager (CEM) affiliated to the Association of Energy Engineers (AEE). He is expert in building simulation with experience on an array of building energy simulation software and ISO 50001 certification tools. Although he is still active in EU Research, he spends the majority of his time working on the commercialization of products and services resultant of EU project activities. This entails forming distributorships, establishing pathways into the real estate market, lead generation, pricing, making offers, pipeline management, implementation and management of the sales activities and consulting work products.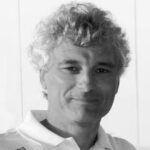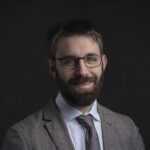 Thomas Messervey - Co-Founder & CEO, R2M Solution Srl.
Pau Garcia - Policy Officer, Energy Efficiency Unit: Buildings and Products