Horizon 2020 Info Day | NMBP and Energy Challenges
5th June 2019, 9:00 – 13:00 CET.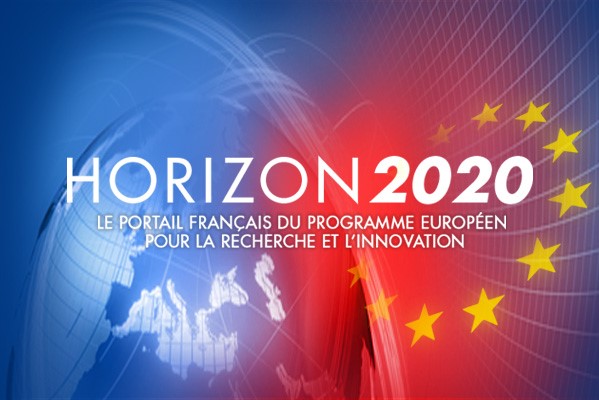 On the occasion of the "Sustainable Places" Symposium on 5th to 7th June 2019 in Cagliari (Sardinia, Italy), an information and networking morning will be organised on 5th June by the French Energy NCP Network. It will be focused on calls related to energy efficiency and energy systems (Energy and NMBP societal challenges) on which participants will be offered to pitch.
Session animated and moderated by:
Margot Pinault – Policy Officer, European Commission, Directorate General for Energy, Unit C.3., Buildings and Finance team; Brussels, Belgium
Pierre Antoine Vernon – Project advisor, European Commission, EASME B.1 – H2020 Energy
Annabelle Rondaud – CEA – French NCP Energy coordinator
For this information and networking morning, online registration is free of charge, but mandatory at this link.
SmartEnCity Network Workshop Day
5th June 2019, 9:00 – 13:00 CET.

The SmartEnCity Network invites you to the SmartEnCity Network Workshop Day in Cagliari, Italy – on 5th June 2019, 9:00 – 13:00 CET.
The Network Workshop Day will focus on the experiences our Lighthouse Cities have working with Integrated Energy Planning – a SmartEnCity based concept that will be introduced to you along with a knowledge transfer session presenting the City Information Open Platform – another main result of and developed within SmartEnCity project – an innovative online platform, ready to be applied in order to manage the big data of a smart city. This way your city can directly benefit from the project's outcomes and start its own journey towards a Smart Zero Carbon City.
Joining the Network Workshop Day will enable you not only to learn, understand and discuss the Integrated Energy Planning concepts and methods with our SmartEnCity experts and Lighthouse and Follower Cities, but also to assess where is your city in this process and how can you start or boost your Smart Zero Carbon City Transition!
Do not miss this chance! You could be the next Smart Zero Carbon City! Benefit from this first-hand experience and get support on your way towards a sustainable future – and all this is free of charge.
Interested? Use this link to register. Deadline is 22nd May 2019.
Wednesday, 5 June 2019 SmartEnCity Network Workshop Day
08:45 - 09:00
Registration

Francisco Rodriguez, Tecnalia

Introduction to the project

How to become a Smart Zero Carbon City?
Energy transition of EU Cities in the context of SmartEnCity using
a step-by-step Integrated Energy Planning approach

Smart Zero Carbon City Transition – How to get started?
Creating Integrated Energy Plans - an effective city roadmap for energy-related initiatives
Where is my city in this process? - SmartEnCity assessment tool 

Koldo Urrutia, Tecnalia Simon Stendorf Sorensen, PlanEnergi

SmartEnCity Lighthouse Projects –
City cases using Integrated Energy Plans in their Smart Zero Carbon Transitions

- Tartu, Estonia
- Sonderborg, Denmark

Tartu: Martin Kikas, Tartu Regional Energy Agency Sonderborg: Peter Rathje, ProjectZero

Roundtable discussions –
Using the Integrated Energy Planning method and the
SmartEnCity Lighthouse Projects' results as a baseline of your city transition

Moderator: Per Alex Sorensen, PlanEnergi

Knowledge transfer –
SmartEnCity results ready to be applied

- City Information Open Platform
- Smart Integrated Energy Planning as a part of a Smart Integrated Urban Plan

Speaker: Dr. Dilay Kesten-Erhart, Steinbeis-Europa Zentrum

Interactive discussions –
How can my city benefit?

Moderator: Dr. Dilay Kesten-Erhart, Steinbeis-Europa Zentrum

Peter Rathje, ProjectZero

Sustainable Places Conference
About the SmartEnCity Network:
 The SmartEnCity Network is an integral part for the replication of the SmartEnCity project outcomes. The SmartEnCity Network works towards enabling committed cities to become smarter and more energy efficient environments based on an integrated approach including mobility, renewable energy and ICT infrastructures.
 Join the SmartEnCity Network and become a Smart Zero Carbon City!
Build Upon²: launches the Italian cluster for building renovation initiatives in cities
5th June 2019, GBC Italia
The workshop aims at collecting experiences from European projects, initiatives and researches related to building renovation actions in cities, to start clustering a community of stakeholders in Italy to help implement the EU's goal of decarbonising it's building stock by 2050. The "Framework" being developed can be integrated into the Sustainable Energy and Climate Action Plans, undersigned within the Covenant of Mayors, enhancing coordination across local, regional and national authorities. The workshop aims at sharing and disseminating projects and actions that cities are developing to reduce energy consumption and renovate the building stock, to face climate change, to manage resources and materials and to assess the related impacts.
The workshop is public and open to all SP19 attendees, the idea is to create a cluster of European projects, initiatives and researches that deal with the identified topic, and a cluster of Italian and European cities that will be interested in assessing economic, environmental and social impacts of initiatives at district and urban scale. Participants interested to present a contribution and /or a paper for the conference should do so by 10 May, and are invited to send an email to internazionale@gbcitalia.org to benefit for a discount on the conference registration fee by a special code for GBC Italia's attendees. Interested candidates should flag in the abstract submission form the topic Other and indicate Innovation in Cities in the blank space.